We are happy to announce that the Travis Flats application packet is now available on our website, www.dmatravisflats.com! You will find the link at the top right corner of the homepage.
Once you print it out and complete IN ITS ENTIRETY, you will need to mail it and your application fee (check or money order only payable to Travis Flats Apartments) to:
DMA Companies
4101 Parkstone Heights Drive
Suite 310
Austin, TX 78746
Attn: Travis Flats Leasing
Applications will be reviewed in the order that they are received. If the application packet is not complete, including application fee, it will be placed to the side until all forms and financial documents are received. Please use the same ink color for the entire packet and only use either blue or black ink. If you make a mistake, please do not scratch anything out – simply draw 1 line through the error and initial beside it. Forms with correction fluid (wite-out) or tape cannot be accepted per program guidelines.
In addition, hard copies will be available for pick up beginning Tuesday, March 9th at our sister property, Wildflower Terrace, in the Mueller Development. The address is:
Wildflower Terrace
3801 Berkman Drive
Austin, TX 78723
Please note that applications will begin to be reviewed by our leasing staff on Monday, March 15th.
We are very excited for this next step in the Travis Flats application process and look forward to receiving your paperwork.
Blake Mauldin, Marketing Manager - DMA Companies
512-328-3232 ext. 4502
This email address is being protected from spambots. You need JavaScript enabled to view it.
4101 Parkstone Heights Dr, Ste 310, Austin, TX 78746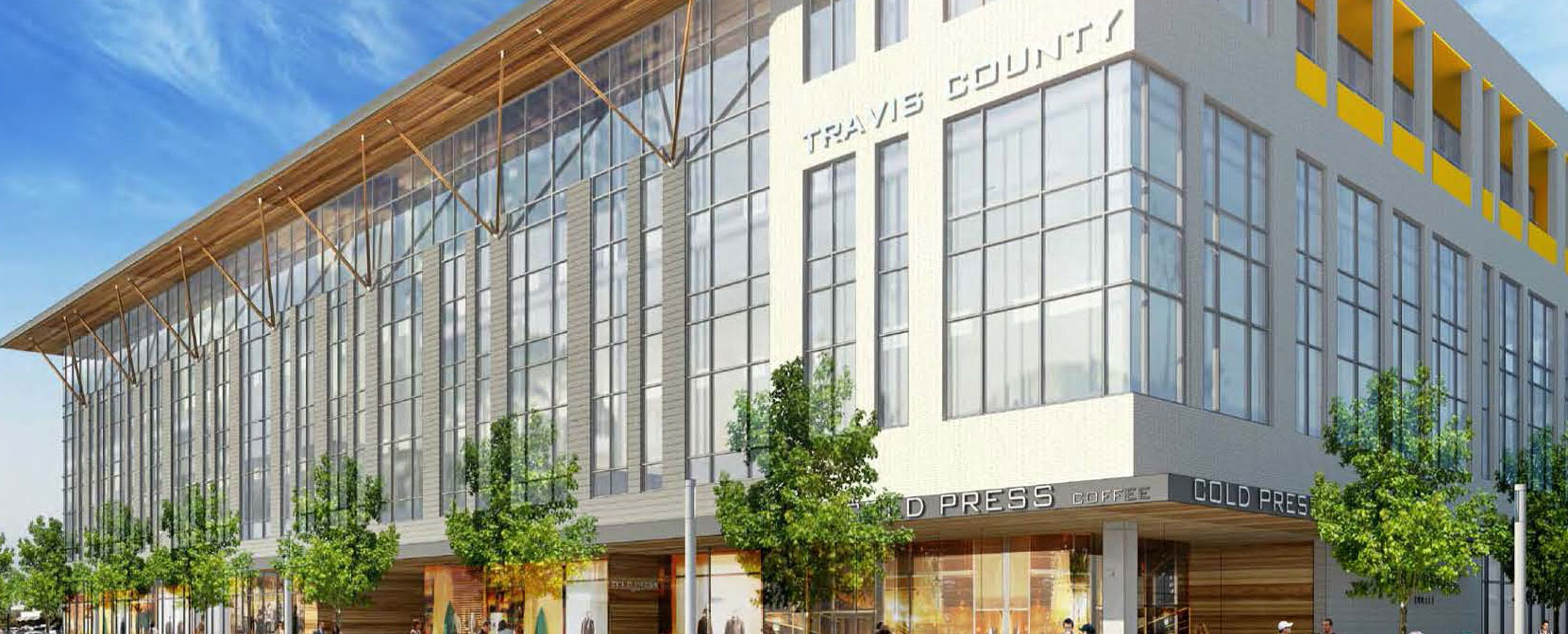 Between 2008 and 2010, Travis County purchased 3 acres at 5335 and 5325 Airport Boulevard to expand the North Campus. The North Campus Master Plan was adopted in April 2010, with the first phase to include a new County office building and parking garage. This plan was refined in 2015 to include affordable housing as well, and in December 2015, Commissioners Court approved a Request for Proposals (RFP) for new development including office, housing, and parking. The winning proposal includes an office component, a mixed-income housing component, and a shared parking garage, maximizing development capacity of the parcels. The future tenants of the Travis County office space (approximately 80,000 square feet) are Health and Human Services, Veterans Services, and the District Clerk Jury-Passport Office. The 146 apartments, called Travis Flats, will consist of studios, one-bedroom, two-bedroom, and three-bedroom units. A majority of these will be affordable to households earning between 30% and 60% of Area Median Income (AMI), while a small number will be market-rate rentals. The project will also feature a small café or coffee shop.
Construction began in June 2019 and will continue for approximately 20 months. Please note, drones will occasionally be used to document construction progress. During this construction period, parking at 5501 Airport Boulevard is limited. Please see the parking map and be aware of parking availability when planning your trip to 5501 Airport Boulevard.
DMA Companies is developing the housing portion of this project. For construction information or concerns, please contact Blake Mauldin with DMA at This email address is being protected from spambots. You need JavaScript enabled to view it..
This page will show periodic updates on the project's progress.