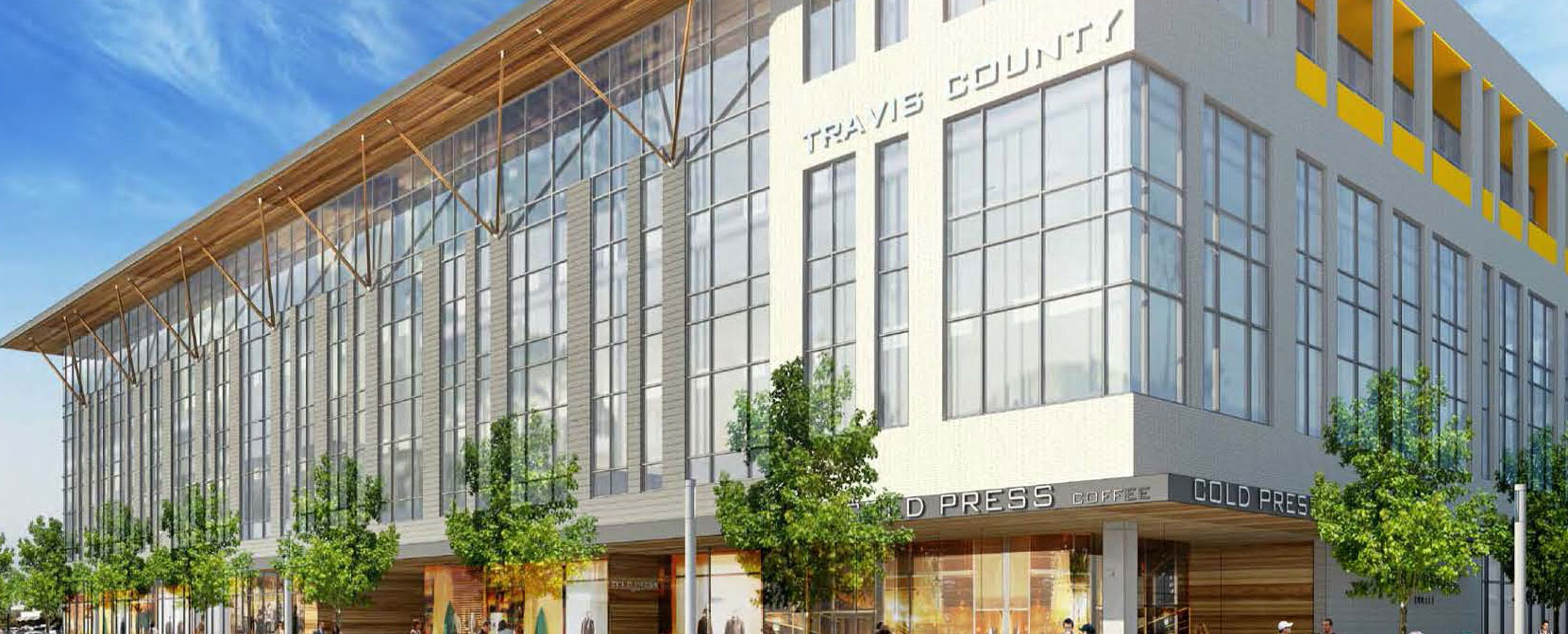 Between 2008 and 2010, Travis County purchased 3 acres at 5335 and 5325 Airport Boulevard to expand the North Campus. The North Campus Master Plan was adopted in April 2010, with the first phase to include a new County office building and parking garage. This plan was refined in 2015 to include affordable housing as well, and in December 2015, Commissioners Court approved a Request for Proposals (RFP) for new development including office, housing, and parking. The winning proposal includes an office component, a mixed-income housing component, and a shared parking garage, maximizing development capacity of the parcels. The future tenants of the Travis County office space (approximately 80,000 square feet) are Health and Human Services, Veterans Services, and the District Clerk Jury-Passport Office. The 146 apartments, called Travis Flats, will consist of studios, one-bedroom, two-bedroom, and three-bedroom units. A majority of these will be affordable to households earning between 30% and 60% of Area Median Income (AMI), while a small number will be market-rate rentals. The project will also feature a small café or coffee shop.
Construction is planned to begin in early 2019 and continue for 20 months. During this construction period, parking at 5501 Airport Boulevard is limited. Please see the parking map and be aware of parking availability when planning your trip to 5501 Airport Boulevard.
This page will show periodic updates on the project's progress.